Duke of Edinburgh

South Nottinghamshire Academy believes that The Duke of Edinburgh's Award offers young people a fantastic opportunity to form new friendships and learn new skills and interests for their lives ahead.
The Duke of Edinburgh's Award is a voluntary, non-competitive programme of practical, cultural and adventurous activities designed to support the personal and social development of young people aged 14-25. It offers an individual challenge and encourages young people to undertake exciting, constructive and enjoyable activities in their free time with a well-recognised award at the end to show a possible employer their determination to commit and undertake challenges.
South Nottinghamshire Academy is proud to hold DLC status, this means we are an approved Directly Licensed Centre for The Duke of Edinburgh's award and we offer programmes at all levels of the award; Bronze, Silver and Gold. The programmes are open to students in current Years 9, 10 and 12. With the gold award supported through school and the expedition will be delivered by an Approved Activity Provider.
Why do DofE?
Good question! Because, from the first day to the last it's a real adventure. Every section gives you something different - that's the fun of it! You'll enjoy loads of new experiences, discover talents you never thought you had, challenge yourself and meet loads of people just like you. Plus you'll do things you love and get a kick out of it!
Then there's all the other stuff…
achieving an award will give you skills, confidence and a view on life that everyone is looking for, from employers to colleges and universities.
you're getting recognised for doing things you want to do (and may even be doing already).
you'll make a difference to other people's lives and your community, be fitter and healthier, make new friends and have memories to last you a lifetime.
And above all, it's great fun - the question should really be why wouldn't you bother!
For further information on the Duke of Edinburgh Award, please visit the DofE website.
What does the programme consist of?
It is a four Section Programme with three progressive levels.
Bronze (for those in year 9 and over)
Silver (for those in year 10 and over)
Volunteering - Undertaking service to individuals or the community
Skills - developing practical, social skills and personal interests
Physical - Improving an area of sport, dance or fitness activities
Expeditions - Planning training for and completion of an adventurous journey
Residential (GOLD ONLY) – Undertake a shared activity or specific course with people you don't know, in a residential setting away from home and in an unfamiliar environment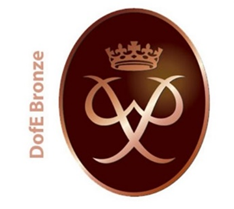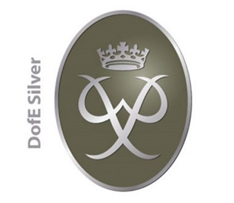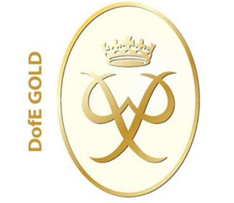 Gold Award
This award is designed for the Sixth Form and takes a minimum of 18 months to complete but only 12 months if a previous level has already been achieved. Please note that spaces on the gold award are limited.
Your DofE Manager for Gold is: Mrs Hawksworth
If you are interested in completing Gold, please contact Mrs Hawksworth for more information email: dofe@snacademy.org.uk
You can find further information on the Gold Award via the links at the bottom of this page.
eDofE and Further Information
eDofE
To achieve an award, you need to prove what activities you've been doing, show how you've processed and you've met the goals you set for each section.
eDofE is an online system that means you can record your DofE programme and activities, and prove what you've done in loads of different ways.
Further Information
Please contact Mrs E Hawksworth, The Duke of Edinburgh's Award Manager and Coordinator at South Nottinghamshire Academy either via the main school number 0115 9110091 or direct email; dofe@snacademy.org.uk